By Matt Collins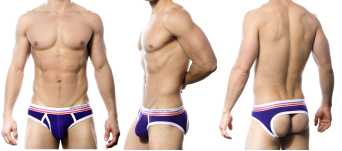 Andrew Christian produces great men's underwear including street, sport and fashion lines that are available in some outrageous styles. Their latest design of the Tighty Whitie Punked Locker Room men's underwear is a cross between their Air Jock model and a traditional jock strap. The underwear uses the Show-It Technology which enhances your package by using a soft and comfortable horseshoe shaped cup. The cup raises and shapes your package to ensure you get full attention.
The Technology can add about 1.5 inches to your length in the front pouch and who wouldn't want that? The back part of the underwear uses a fun open design that is both breathable and appealing. Designed for everyday use and made out of cotton and spandex, the elastic waistband gives you the appearance of a thinner waistline.
I really love the colors that are available in all of the Andrew Christian ranges of men's underwear. The waist line colors are bright and fun to attract the attention you deserve.
Product Information: Andrew Christian Tighty Whitie Punked Locker Room
Product Material: 90% Cotton and 5% Spandex
Product Style: Briefs
Size Available: XS, S, M, L, XL
Fit: Regular/Slim fit
Design Color: Purple, Black and Electric Blue
Price: $$$
Style: 9457
>>Click Here to See Pricing, Ratings and Reviews on Amazon.com>>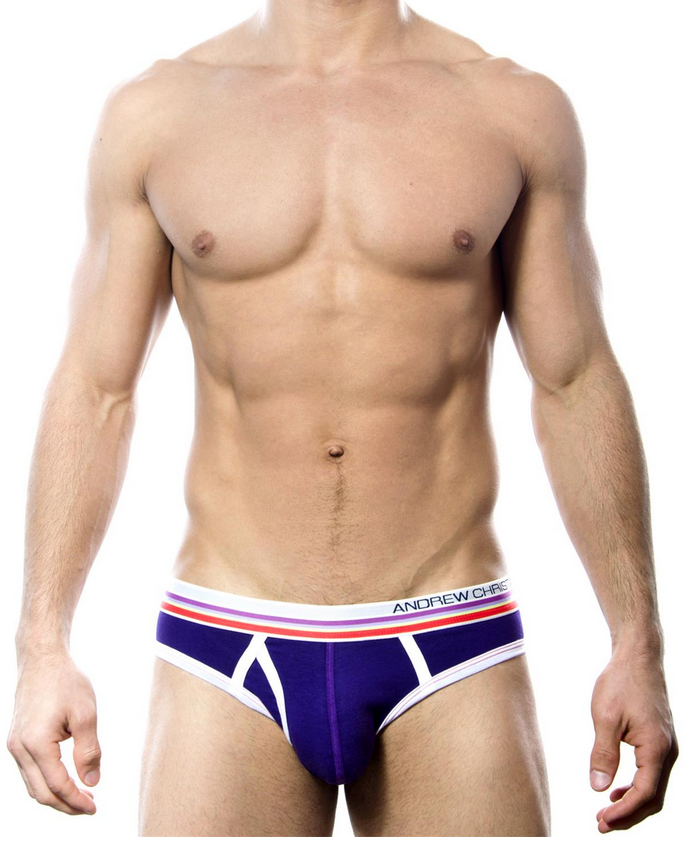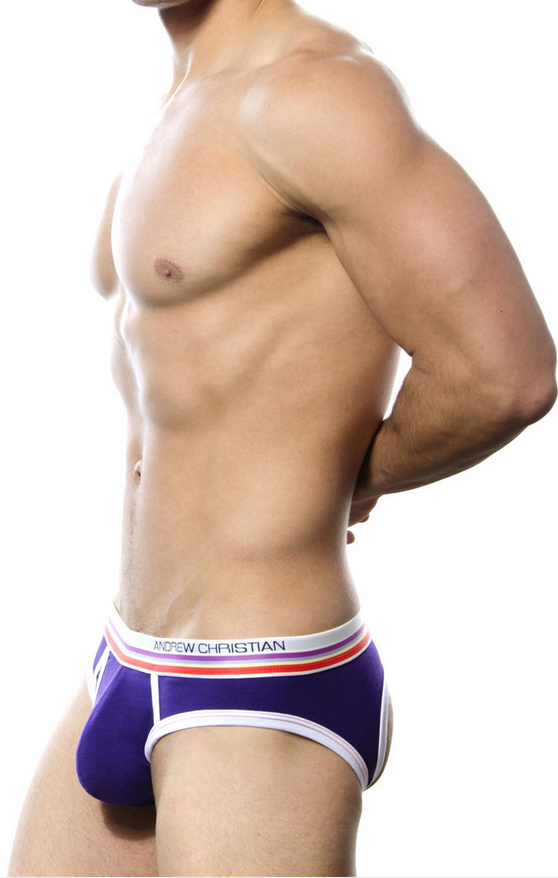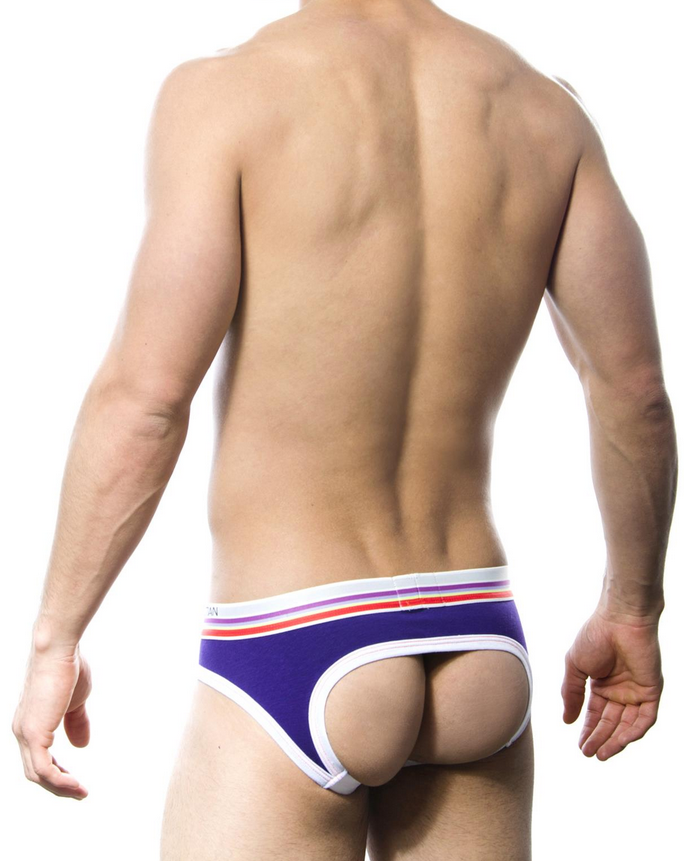 Photo Credit: Andrew Christian