This site is dedicated to all things related to the Banana Hammock so its only fair to write a post on banana hammocks for fruits and vegetables. If you are looking to display your fruit in style then check out these great hammocks that you can use in the kitchen. Not only will these hammocks display your fruit in style but they will also encourage you to reach for a healthy snack every time you pass it.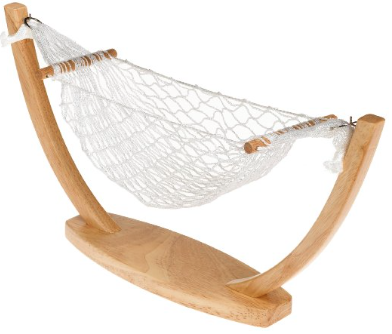 This is the perfect hammock centerpiece for your counter top that will ensure that your fruit is displayed nicely as well as your fruit will breath and ripen properly.  It is made from natural beech wood and netting. The netting is even tied like a real hammock to give that authentic quality look. Cleaning is a breeze as the netting can be washed and the beech wood can be wiped down with a cloth.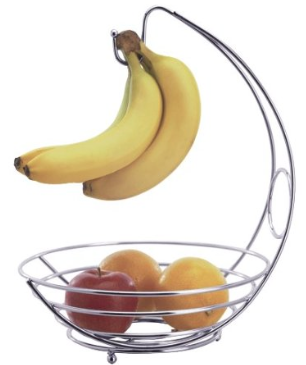 This fruit bowl has a very unique hook for hanging and preventing bruises to bananas and other produce. The bowl is made from chrome wire and has ball feet to support it. The design of this bowl proudly displays your bananas as the centerpiece. I really like this bowl because it is practical and displays your fruit in a decorative way.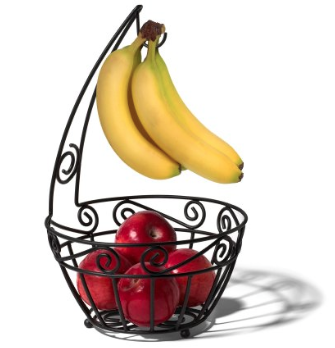 If your looking for quality then look no further. This banana hammock for your fruit and vegetables is made from heavy duty steel that ensures your fruit bowl will stay on the counter top. The design allows you to easily hang bananas and grapes while still providing room for other produce in the bowl. The design also allows good airflow to allow your produce to ripen properly. Not only will this fruit bowl look great on your counter top it will encourage you to reach for a healthy snack whenever you pass it.
Your Turn
Which of the banana hammocks for fruit and vegetables do you like the best and why? Leave us a comment below with your favourite. By Matt Collins