By Matt Collins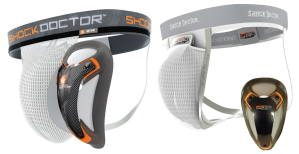 Need to protect your assets while playing sports? Well we know how important it is to protect our crown jewels whether we are playing football, basketball or baseball so the guys here at Banana Hammock World want to share with you a great jockstrap that we tried on and tested last week from our friends at the Shock Doctor.
Shock Doctor is a company that specialises in protective clothing and accessories for sports. The company started out manufacturing an amazing innovative mouth guard and have worked their way into developing some of the best full body protection and accessories that are suitable for both amateurs and professionals.
The Shock Doctor Ultra Supporter With Ultra Carbon Flex Cup is just one of their products that are a part of their cup and supporter range. The jockstrap is ultimately designed for the athlete who needs a breathable, comfortable and protective jockstrap. The high quality carbon flex cup is designed to absorb and transfer the shock during impact away from the vital areas utilising their X-Fit technology while the flex curved design and gel pads of the jockstrap ensure comfort.
The mesh like material on the front pad allows the jockstrap to breathe as the air passes easily through the mesh and the X-Static lining of the cup provides antimicrobial odor prevention. We really liked how easy it was to remove the cup from the cup pocket which makes it so much easier to chuck the jockstrap into the machine to wash.
When we tried on this jockstrap for the first time we instantly felt the quality of the material that the jockstrap is constructed from. We noticed that the form factor of the jockstrap fit comfortably around our waist and package and it was fairly light in weight. It does not feel like your wearing a big pair of diapers like some jockstraps do. We also had fun kicking each other in the nads to test out the shock absorbing affect and we can confirm that our assets were well protected. The cup does absorb the shock really well and feels sturdy without being too rigid. Obviously you do feel an initial shock from the impact but there is no agonising pain afterwards.
This jockstrap is available in two color themes with a slight variation that include Black/White and Grey/White. The difference between the two colors is the waist band color which is either Black of Grey with a White mesh cup. The jockstrap size caters for both youth and adults and are available in sizes from Teen-Regular, Teen-Large, Adult-Small, Adult-Medium, Adult-Large, Adult-Extra Large and Adult-Extra Extra Large. Be sure to check out the sizing chart below for your best fit.
Although there is never going to be the 'perfect' jockstrap out there that is suitable for everyone, we feel that this one is worthy of mentioning and is one of the best out there. It would be suitable for athletes and umpires in a huge range of sports that include Basketball, Baseball, Hockey, Lacrosse, Rugby and all forms of Martial Arts. Be sure to check it out today!
Product Information: Shock Doctor.
Product Style: Jockstrap.
Product Material: Mixture of Mesh, Carbon and Others .
Size Available: T-R, T-L, A-S, A-M, A-L, A-XL and A-XXL.
Fit: Regular Jockstrap.
Design Color: Black Waistband/White Mesh or Grey Waistband/White Mesh.
Manufacture Model Number: 214.
Rating: 4.5/5 from 99 users.
Price: $$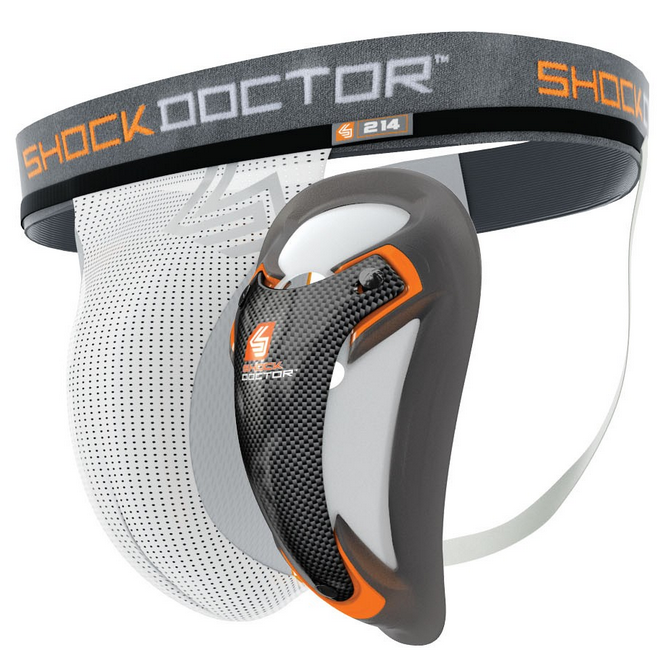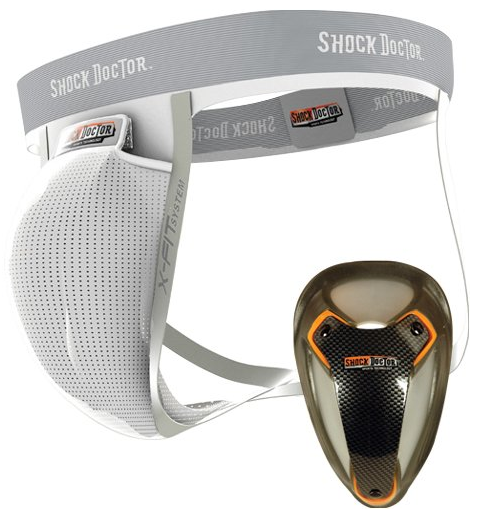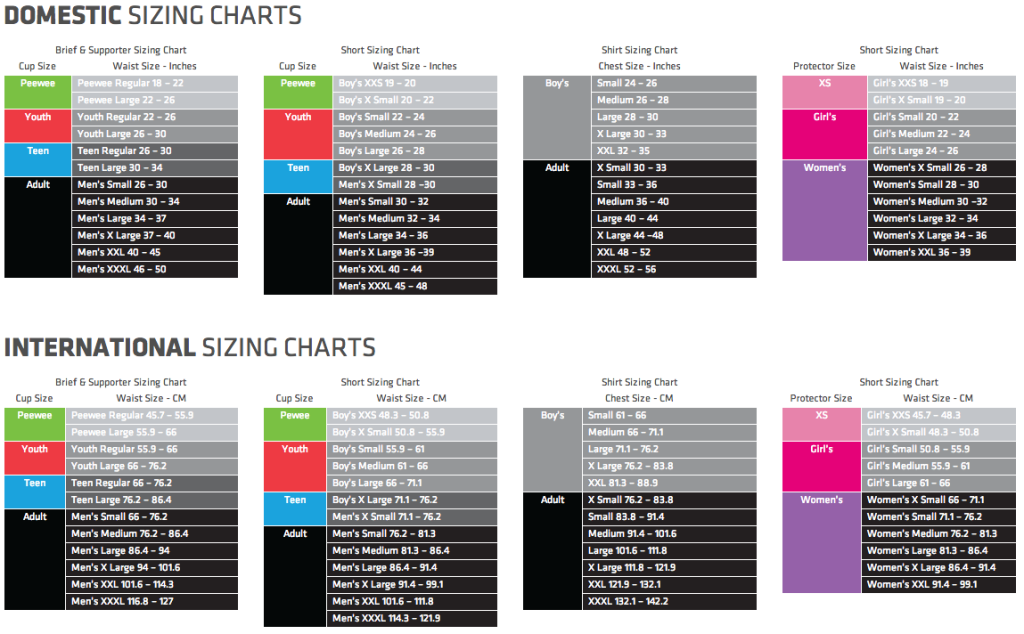 Click on the Sizing Chart Image to Enlarge